Changing the usual conversation
" So, who is your favourite – Federer or Nadal?", asked a student at the end of my session as visiting faculty. I use multiple examples from all fields in order to facilitate learning. So, no question is unexpected.
" Why haven't you included Djokovic?", I asked. 
"Oh, everybody hates him!", pat came the reply; with a look that said, " Don't tell me you…"
I did not want my response to get lost in the filter of personal likes & dislikes.
" Anyway you look at it, Roger Federer & Rafael Nadal were acknowledged very early on as icons who will inevitably be called the greatest players to ever play the game. What an impact they had! They already had a fantastic, ongoing rivalry. And they were regularly beating Djokovic in their most important match-ups. There was nothing to suggest, results-wise, that Djokovic was in the same league. Can you imagine the self-belief he would have had to change all of that & gatecrash himself into the conversation?!"
The student thought it over and agreed!
Asking a more useful question
Who is the greatest tennis player ever – is a natural question embedded at the heart of every human endeavour. We are animated by the quest for perfection, for what is the best! And now, having acknowledged that, what if there are two sets of questions – one aiming for absolute perfection and the other aiming for relative excellence. Both related, but spinning off in different directions.

Which one would you choose?
Who is the greatest of all time? The absolute perfection question.

What can we learn and apply from Djokovic's story? The relative excellence question.

In choosing to ask and answer the relative excellence question – which is more modest but accessible – here are a few things to consider.
Changing Yourself  to Succeed
Novak Djokovic knew and accepted that for all his talent, the results, especially against Nadal and Federer on the big stages, were not forthcoming. For things to change, I have to change – he accepted this simple, but challenging truth.
You have talent and potential. And your recent results tell you that you need to change. Can you overcome your fears and your ego and get down to doing that?Everything begins to change with this step.

The Courage to Make Your Own Path
Djokovic was considered nuts for trying out newer and experimental ways of living as he sought to get fitter and better. He was willing to change his diet, try out yoga and meditation. He sported a nano-technology patch at the recent French open. Do these things work – Good question. Do these things work for Djokovic – Better question.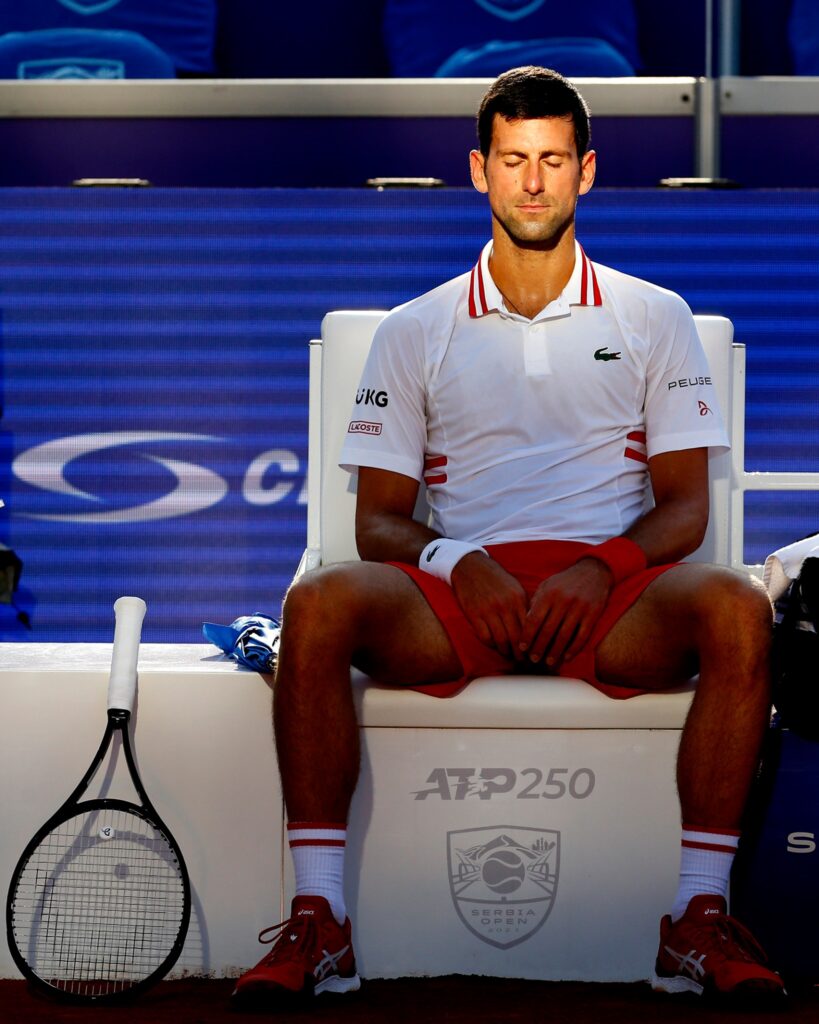 Djokovic is not afraid of trying out things out of the mainstream. As a global celebrity, this is problematic. What if his choices are harmful if mass-adopted?As in the case of the vaccine. Answering the question above takes us in a different realm. No doubt, important. This realm addresses the influence of global celebrities, the responsibilities they have.
However, we are not doing it here. The question to ask for us here is – has trying out new things worked for Djokovic? Given that he keeps doing it, it does seem like it has!

To contend with personal filters coming into play, let me straightaway accept. It doesn't mean the exact same choices will work for us! But, the awareness that you can make your own path and walk on it if you are willing to accept the consequences – how powerful is that!
Are you ready to make your own path? Are you willing to embrace the unknown, try out the untested and accept the consequences? Do you know what the consequences are? How are you going to respond to them?
Playing the Long game by Adapting All the Time
Djokovic played the long game. He knew that he had to keep his body and mind fit so as to to keep up with the younger generations and reach the records he was aiming for. He has done it well! Djokovic is an exemplar of self-renewal. He knows that staying engaged in the game, in love with it, is half the battle won! He constantly picks up things to improve upon, things that will give him a new, competitive edge at that point of time in his career. At the first hint of a Grand Slam slump, he turned to Boris Becker for mental strength in the big-match situations. Later, he sought out Ivanisevic for making his serve bigger. His serve is now pivotal in helping him hold his ground in tough matches. Djokovic loves to practice with all the promising younger players. Keeps him in touch with the young guns. They love the opportunity to hit with him. It is a win-win!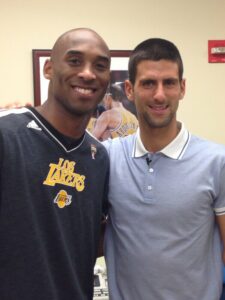 Djokovic is proactive in seeking mentoring and guidance from other sports icons. Be it Cristiano Ronaldo for his amazing fitness, Tom Brady for his career longevity, Kobe Bryant for his mamba mentality; Novak has been a great student of what it takes to maintain sustained excellence.
Djokovic has become a master of adaptability. He recognizes the march of time, the demands of the constantly evolving game, and adapts in a way that plays to his strengths.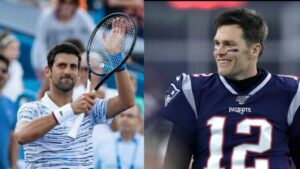 In the semi-final against Carlos Alcaraz, he knew that Alcaraz was the in-form player. Djokovic had to adapt! No bruising of the ego in accepting that. He decided to play a physical and aggressive match – always striving to dictate the tempo! He knew that as play continues, effort and exertion will take a toll. And at 36, he backed himself to just be better than Alcaraz as both players start feeling the grind of a Grand slam best of five.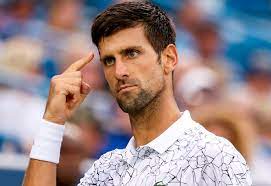 Are you playing the long game? Are you recognising how the march of time and the changing demands of your ever evolving field call upon you to change? Are you ready to adapt in a way that plays to your strengths?
Sporting excellence – of the kind Djokovic has demonstrated – has this and many more useful lessons to offer!